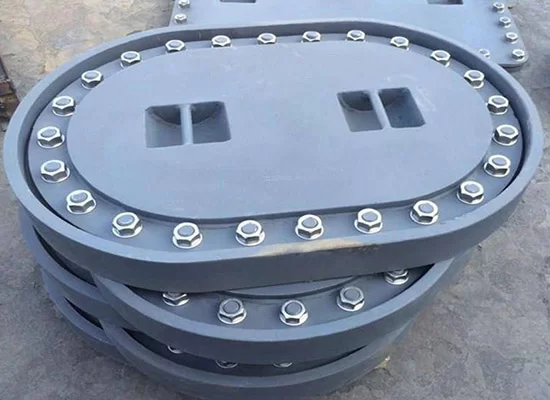 Exporting Country: Singapore
Order Products: Water Box Cover
Contract Date: 2021.7.28
Weight: 102kgs
Customer Vessel Details
Ship type: bulk carrier;
Gross tonnage / TEU: 94710;
Introduction: total length: 274.29 m, profile width: 48.00 m, profile depth: 23.14 M.
Major Project
Modification of desulfurization tower and ballast water system;
Water box cover replacement;
Newly added platform at the bow, etc;
Disassembly, inspection, and pressure test of the boiler safety valve and main steam valve;
Sand the outer plate with 4 degrees of paint;
Chimney refitting, new steel plate painting, etc;
Anchor chain under dock bottom, high-pressure water cleaning, mark; Replacement of outer plate zinc block and submarine valve box zinc block.
In this project, the product provided by Gosea Marine is a water box cover.
Cooperation details
Gosea marine is entrusted by the ship management company to provide a new water box cover for this bulk carrier. Especially before that, the customer has cooperated with us several times and purchased ship valves, pumps, ship cranes and other equipment from the factory. Therefore, he placed an order soon after this inquiry. As customers expect, our products not only have good quality and obvious price advantage but also want to deliver goods on time without delaying customers' construction period.