The Fuel Oil Supply Pump is used to load the fuel onto the ship, transfer it from one tank to another after boarding, and supply it to the engine.
Marine engines and boilers are usually powered by marine diesel oil (MgO), heavy fuel oil (HFO), or more recently, low sulfur fuel oil (LSFO). We provide cost-effective marine pumps for all these fuel types.
Application of Fuel Oil Supply Pump
Marine fuel oil supply pump can be used for a variety of fluid media, such as lubricating oil, fuel oil, vegetable oil, hydraulic oil, and other hydraulic fluids, ethylene glycol, polymers, emulsions, and any non-corrosive fluid with certain lubrication characteristics.
Typical applications are:
Lubrication of diesel engines, gears, gas/steam turbines, hydraulic turbines, paper machines, etc.
Cooling and filtration of large mechanical and hydraulic systems.
Used as supply and circulation in the fuel system.
Lightering on ships, oil plants, refineries, and oil tank farms.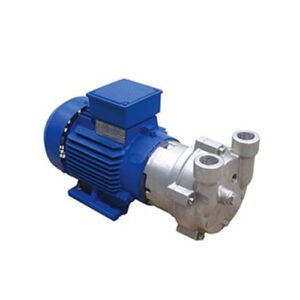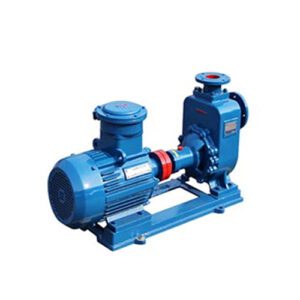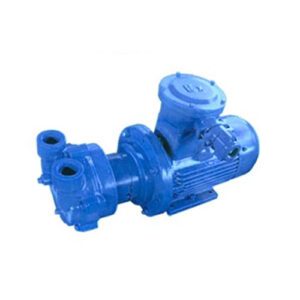 KCB, 2CY, YCB Series Marine Gear Oil Pump
It applies to deliver non-corrosive lubricating-oil or equivalent liquid without solid particles and fibers at temperature below 300℃ and with the viscosity of 5×10-6~1.5×10-3m2s (5-1500cSt). Reducing the speed, the pumps can delivery the liquid that the viscosity can be up to 5×104cSt.
Model Explanation: KCB-300
KCB: Gear Pump(containing safety backflow valve), upgrade for 2CY type.
300: Flow 300l/min
Model Explanation: 2CY-18/0.36
2CY: Gear Pump(no safety backflow valve)
18: Flow 18m3/h, 0.36: Exhaust Pressure 0.36MPa
Model Explanation: YCB0.6-1.6
YCB: Arc gear pump(containing backflow valve)
0.6: Flow 0.6 m3/h, 1.6: Exhaust Pressure 1.6MPa
Feature of Marine Fuel Oil Supply Pump
It has a strong self-priming ability and can transport liquid media with lubricity and without solid particles.
Compact structure, no need for synchronous gear transmission, high mechanical efficiency;
Low noise and vibration, stable performance, long service life, and convenient maintenance;
Specially equipped with an oil storage device, which can avoid the trouble of refueling during secondary startup;
It has a variety of connection structure forms, which is convenient for design and selection;
The pump outlet diameter is less than dn50mm (including 50mm), the inlet and outlet connection form adopt cylindrical pipe thread, and the flange connection is adopted for more than dn50mm.
Dear friend, you can submit your pressing need online, our staff will promptly get in touch with you. If you have any questions, consult our customer service through online chat or telephone in a timely fashion. Thank you for your request online.
available from 00:00 – 23:59
Address :Room A306, Building#12, Qijiang Road, Ganjingzi