A container tarpaulin is a specialized cover designed to protect shipping containers and their contents from various external elements during transportation or storage. These tarpaulins are made from durable and weather-resistant materials, offering reliable protection against rain, snow, dust, UV rays, and other environmental factors.
Gosea Marine's container tarps are typically custom-made to fit specific container sizes, ensuring a secure and snug fit. They are designed with reinforced edges and sturdy eyelets, allowing for easy attachment and fastening to the container. This helps to maintain the tarpaulin's position and prevent it from shifting or flapping during transit.
The primary purpose of a container tarpaulin is to safeguard the cargo inside the container from moisture, debris, and potential damage. By creating a waterproof barrier, the tarpaulin prevents water from seeping into the container, which could lead to corrosion, mold, or damage to the goods. Additionally, it helps to keep dust, dirt, and other contaminants away, maintaining the cleanliness and integrity of the cargo.
When selecting a container tarpaulin, it is essential to consider factors such as material quality, customizability, and ease of installation. Investing in a high-quality tarpaulin from Gosea Marine can help ensure the reliable protection of your container and its contents during transit or storage.
Thickness: 0. 45MM, 0. 50MM, 0. 55MM, 0. 75MM.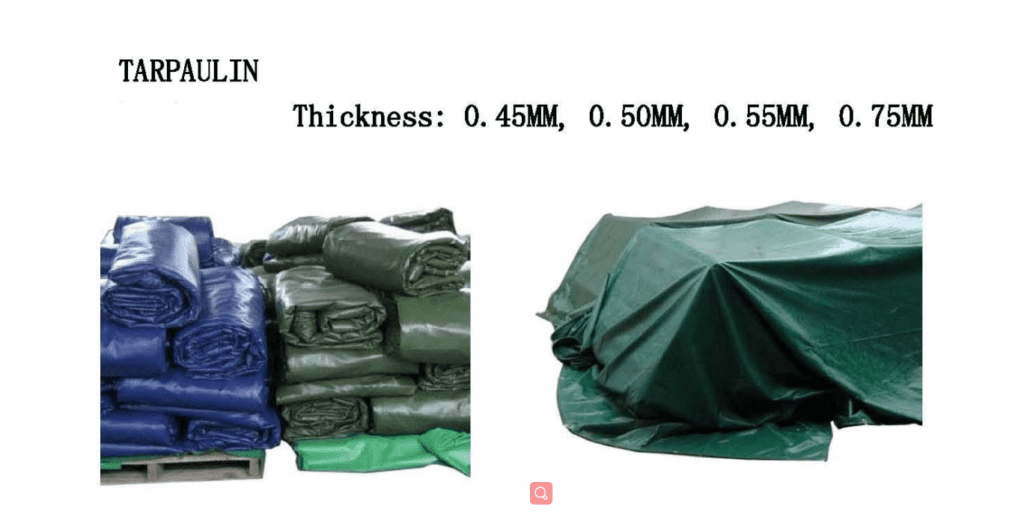 Container cargo nets are typically made from durable and high-strength materials such as nylon or polyester. They consist of a network of interconnected straps or webbing, forming a grid-like pattern. The net is designed to cover the open areas of the container, creating a barrier that holds the cargo in place.
The cargo net is installed by attaching its hooks or fasteners to the anchor points inside the container. The net is then stretched and tightened across the cargo, creating tension and keeping the items securely in position. The interconnected straps ensure even distribution of the load and prevent individual items from shifting or colliding during transport.
Cargo Net Size
Dear friend, you can submit your pressing need online, our staff will promptly get in touch with you. If you have any questions, consult our customer service through online chat or telephone in a timely fashion. Thank you for your request online.
available from 00:00 – 23:59
Address :Room A306, Building#12, Qijiang Road, Ganjingzi