Marine Hydrophore Pressure Tank
The marine hydrophore tank is a closed container. A certain small space is reserved at the upper part of the closed space. After the water is stored in place, the automatic pressurization pump will inject air into the small space to increase the water pressure.
In this way, no matter where the water pipe from the bottom of the pressure water tank leads to the ship, it will have the same pressure as the tap water on the ground. How much reclaimed water is used, the automatic air pump will inject a certain amount of air into it to maintain certain water pressure.
Marine Hydrophore Pressure Tank Usage

Start the water injection in the water supply pump, stop the water pump when the water level can be seen on the glass tube of the liquid level gauge, and then start the air compressor to inflate the cabinet through the inflation valve.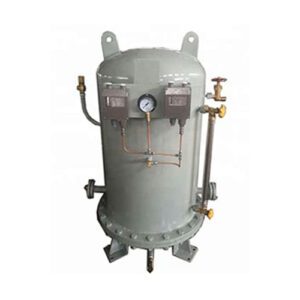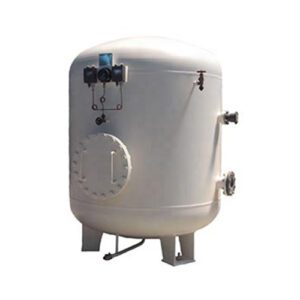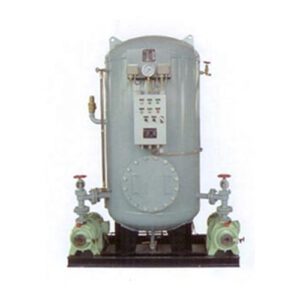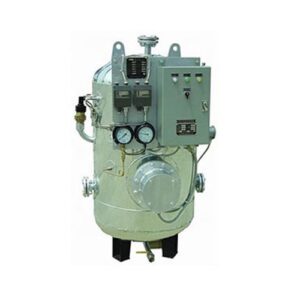 Application of Marine Hydrophore Tank
Marine hydrophore tanks can be divided into drinking water pressure tanks, freshwater pressure tanks, seawater pressure tanks, fire water tanks, etc.
It is applicable to the water supply system of domestic freshwater pipe systems and sanitary water pipe systems on most modern small and medium-sized passenger ships, cargo ships, and drilling platforms. It provides clean water or domestic water for ships.
Feature of Marine Hydrophore Tank
The device adopts a modular design, compact structure, easy installation, and maintenance, suitable for all kinds of pressure supply system inflation systems.
Quality has passed the international Maritime Organization, CCS, ABS, BV, EC, GL certification, for your choice,
The material is usually carbon steel or stainless steel.
Dear friend, you can submit your pressing need online, our staff will promptly get in touch with you. If you have any questions, consult our customer service through online chat or telephone in a timely fashion. Thank you for your request online.
available from 00:00 – 23:59
Address :Room A306, Building#12, Qijiang Road, Ganjingzi