10+ Years Experience Ship Parts Factory
Built Long-Term Relationships With Shipowners and shipyards more than 80+countries.
50,00+ Marine Products
Get a single part or a complete solution. You'llget the same great service.
Quality At Our Core
The best carge ship, refrigerates processing ship, fishing boat requires the best marine products.
Friendly. Live Customer Services
Call: [86]0411-8683 8503
Email: info@goseamarine.com

Marine and shipbuilding pumps must meet specific requirements. Learn about the types of pumps that are suitable for marine applications and their applications. Pump technologies of all types.

If you are looking for marine-grade valves, Gosea Marine ship spare parts supply is the place to go. Check out our selection of marine check valves, marine steam traps, marine butterfly valves, marine gate valves, and marine ball valves at competitive prices.
We offer a complete range of high quality container lashing parts that can meet your needs if you are looking for high quality lashing parts for your ship's containers.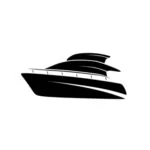 No matter whether you are maintaining a yacht or building a new one, you can count on us for your yacht hardware supply needs. With us, you will be able to obtain everything you need, including boat windows, gangways, doors, lights, engines, and more.tive prices.
Keep your ship in optimal condition, shop at Gosea Marine for zhe best selection. Our main products include marine pump,marine valve, windlass, anchor chain, deck crand and more.For every batch of gllds, we do detailed technical confirmation before the production, inspection before delivery by our professional engineering team as well, to make sure all the goods shipped to be the best. So for morethan 10+years, we have been improving our supply capacity with stable manufacturing resources and a perfect product quality management system. to clarify, this is why we are able to cooperate with the world-famous reputable shippowners and shipyards.