Marine Boat Engines for Sale & Auxiliary Equipment
Automated operation modes have been implemented on advanced production lines. In eight hours, each assembly line can produce 150 diesel marine engines. In order to ensure that products meet customer requirements, experienced and skilled operators perform on-site operations according to control procedures and operating instructions.
Our company specializes in diesel engines and spare parts for more than 10 years. All items from us are ISO, CCS, and quality management system certified, and our products are also recognized as high-tech.
Find Your New Marine Engine Diesel Today
Gosea Marine has complete engines marine suite(Marine Engines Cylinder liner, piston,cylinder head, piston ring…) and Boat Propellor for you whether you're looking for a replacement engine or just want to add more power to your boat.
With Gosea Marine's engine warranty program, you won't have to worry about anything after the sale.
As a result of continuous optimization, our engines are more powerful and fuel-efficient, making them suitable for any marine application.
Providing you with the best service possible is our goal, and we rely on the support of global distributors.
The well-known brands we sell are: MAN marine diesel engines, Cummins Marine Engine, Sulzer Marine motors(FAT32, FAT60, FAT72), and more
Marine Propellers for Sale
We are proficient in designing research and manufacturing, taking the large-scale marine propeller as major products. It mainly produces fixed-pitch propellers, energy-saving devices, components of controllable-pitch propeller, shafting and rudder system and other marine products.
The list of propeller include: 5m and 6m marine propellers, marine multi-blade propeller, Adjustable Pitch Propeller, bulb rudder, hub vortex absorbed fin, and more.
Our company can meet the requirement of manufacturing supersized marine propellers with the biggest diameter up to 12 meters and the largest weight up to 120 tons.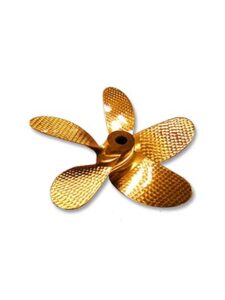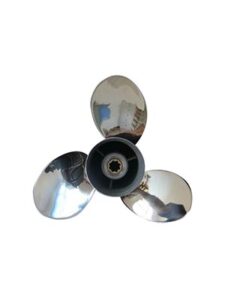 Provide free technical training, guidance, and information on supplied products.
Once receive the customer complaints, we will respond within 24 hours.
Free maintenance and replacement will be provided if defects result from quality failure of our products.
We will provide technical services by phone, fax, e-mail, etc., please refer to the contact details.
We will implement the contract strictly, deliver the products to the location specified by our customers for free in accordance with the mode of transportation.
We will provide perfect after-sales services and technical support.
Our featured products include Marine engines, marine diesel engine, marine air cooler, steering gear, marine supercharger, steering engine, marine propeller, marine bearing, marine gearbox, marine transmission, marine propulsion, marine gen-sets, stern tube sealing arrangement, engine-room auxiliary machine, oil supply unit, oily water separator, homogenizer, marine coupler, ship clutch, marine hydraulic part, pressure vessels, draught fan, air conditioners, combustion furnace, oil filter and more.
Dear friend, you can submit your pressing need online, our staff will promptly get in touch with you. If you have any questions, consult our customer service through online chat or telephone in a timely fashion. Thank you for your request online.
available from 00:00 – 23:59
Address :Room A306, Building#12, Qijiang Road, Ganjingzi