How does a boat anchor work
Windlasses, anchor chains, and marine anchors constitute the anchoring systems for boats. When the anchor is thrown into the water, it has a specific shape that allows it to be buried in the subsoil, provide a grasping force, and make it easy to remove. An chain or cable is used to tie the ship or other floating object to the shore.
It is shaped to snap into the subsoil when thrown into the water to provide grip. Special equipment for keeping ships or other floating systems in predetermined waters by means of a chain or cable attached to the top. The anchor is one of the main parts of the anchor equipment that produces the holding force. Anchor in the shape of a special, usually made from forged steel or cast steel, and it consists of an bar and body. The body by the ring (or shackle), dry anchor (shank), arm, a fluke.
Anchors on the ship shall be selected based on the number of habitat devices specified in the specification, or calculated based on the ship displacement, water wind area, attachment resistance, anchoring depth and chain length.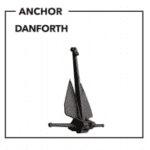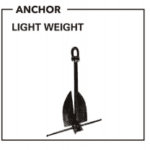 Anchors are the main product of our company. We can provide cast anchors, welded anchors, yacht anchors, etc. in various types. 
All the anchors are produced according to the classification society standards, and we can provide products certificate approved by classification society, such as CCS, BV, LR, ABS, DNV, NK, KR, RS, RINA, etc., so the quality is trustworthy and guaranteed.
Welding: Delta, triangle, plow, Stephen, Steven, MK3, MK5 and MK6 anchor.
Anchors made of cast iron: Hall, high grip, Navy, Bohr anchors, Japanese rodless anchors, etc.
The Main Types: JIS Stockless, CB711-95 Spek , A B C Hall, AC-14 HHP, AC-14 SB HHP Anchor.

Marine Anchors' Advantage
A ship's anchor is one of the most widely used projects in the marine industry. Durability and burst resistance are synonymous with it.
It is important to consider your ship's length, weight, and the local weather conditions when choosing anchors. The Gosea Marine Group is one of the leading suppliers of high-quality products.
Gosea Marine offers a wide variety of anchors with high performance, beautiful designs, various colors, and maximum ship protection. The stainless steel used in this product is of high quality.
Globally, Gosea Marine's anchor has been proven to be able to withstand harsh environments and has been warmly received.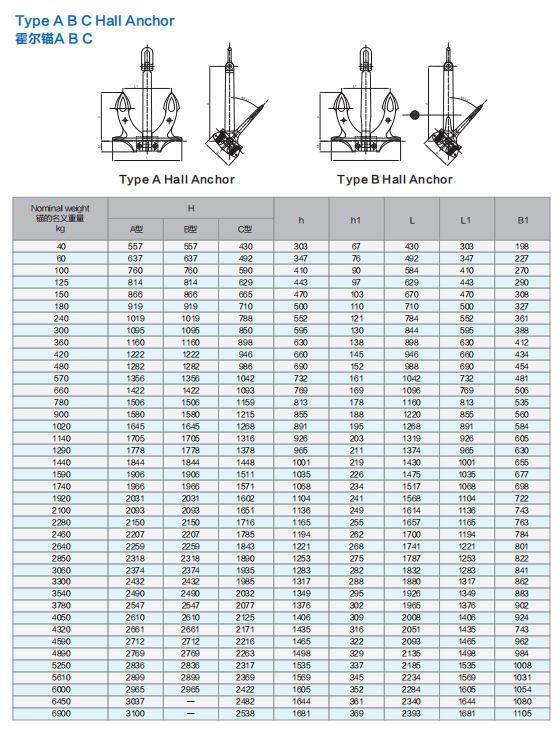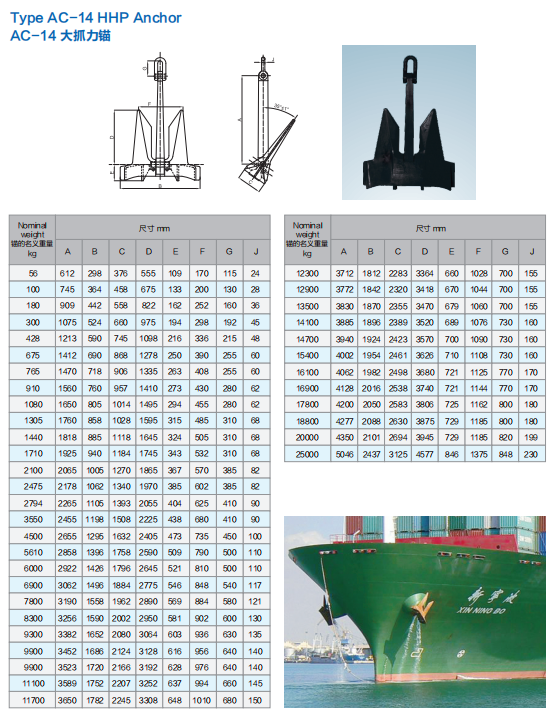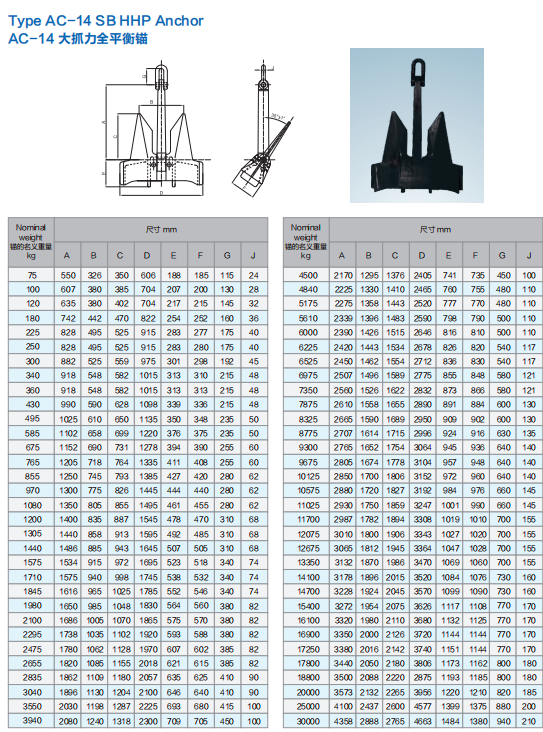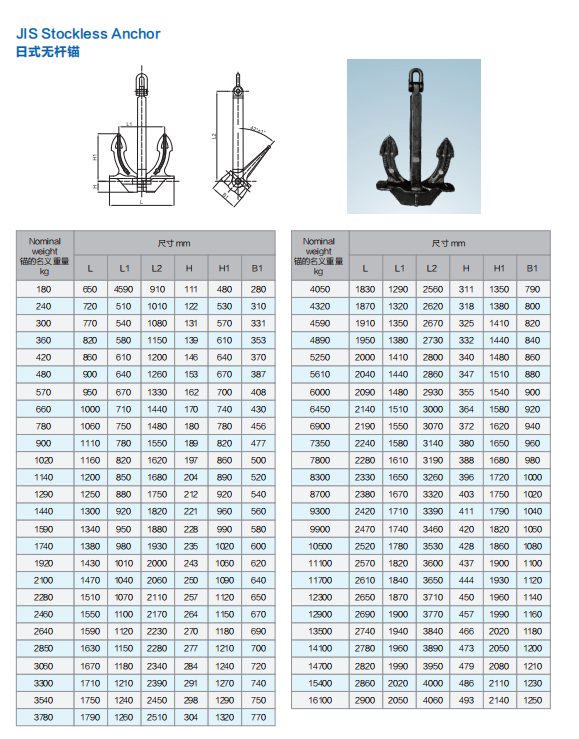 Dear friend, you can submit your pressing need online, our staff will promptly get in touch with you. If you have any questions, consult our customer service through online chat or telephone in a timely fashion. Thank you for your request online.
available from 00:00 – 23:59
Address :Room A306, Building#12, Qijiang Road, Ganjingzi