Marine Hydraulic Anchor Windlass
A marine hydraulic anchor windlass is a mechanical device used on ships and vessels to facilitate the lifting and lowering of anchors. It is a vital component of the anchoring system and is responsible for managing the anchor chain or rope, allowing for controlled anchoring and retrieval operations. The hydraulic windlass is powered by hydraulic systems, utilizing hydraulic pumps, motors, and cylinders to generate the necessary force for anchor handling. 
Hydraulic Windlass Parameter Table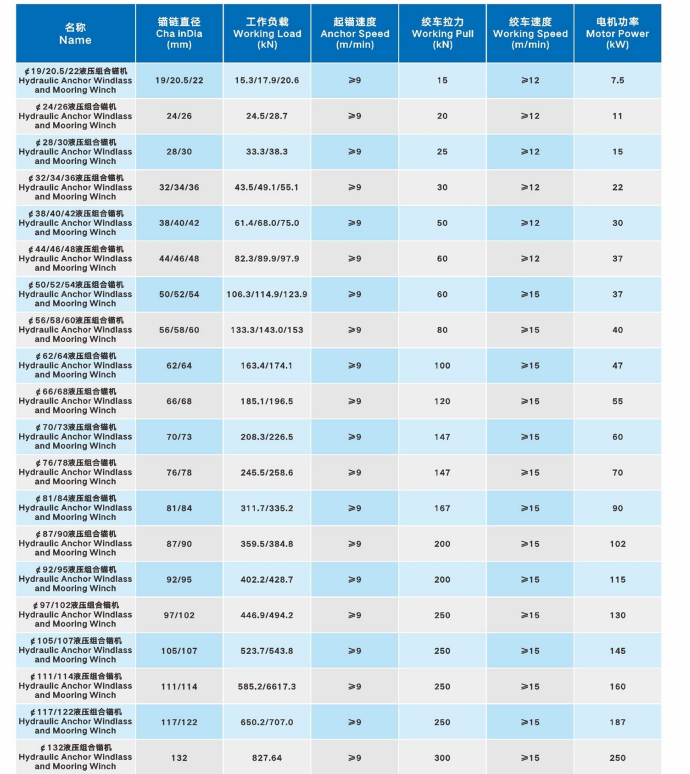 Hydraulic Windlass Customization
Hydraulic windlasses can be customized to meet specific vessel requirements. This includes selecting the appropriate size, capacity, and configuration to match the vessel's anchor and chain specifications. Customization options also extend to control interfaces and mounting arrangements.
Dear friend, you can submit your pressing need online, our staff will promptly get in touch with you. If you have any questions, consult our customer service through online chat or telephone in a timely fashion. Thank you for your request online.
available from 00:00 – 23:59
Address :Room A306, Building#12, Qijiang Road, Ganjingzi