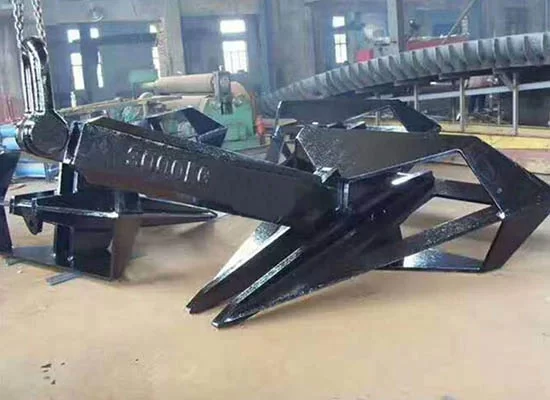 Exporting Country: Singapore
Order Products: Marine Anchor and Wire Rope
Contract Date: 20th, March. 2021
Quantity: 1* 20'' GP container
Weight: 14348 KG

Customer ship information:

Ship type: container ship
Gross tonnage / TEU: 94930
Total length: 300.00 m, profile width: 48.20 m, profile depth: 21.11 M

The Singapore customer contacted us before his bulk ship repair and hoped that we could supply marine anchor and wire rope for his ship repair. His ship maintenance works include:

Replace marine anchor and wire rope;
Replace the brake belt of the left windlass; Right windlass underground repair;
Anchor chain discharge, dock bottom high-pressure water flushing measurement, rung inspection and repair welding;
Chain locker cleaning; Maintenance of subsea valve and sea valve;
Silicone paint for outer plate; Cargo hold sanding, painting and other works.

We contact the Singapore customer about anchor supply. In addition to the two large anchors required, the ship project also needs to replace two large swivel anchors.

Our anchors can meet the demanding requirements of any seabed. This high-bearing anchor approved by the class society, with a weight of 2655kg per anchor, provides the ultimate safety device for crew and cargo. We also designed a customized large rotary joint for this project. A connector as short as possible is designed between the anchor rode and the anchor chain stopper.