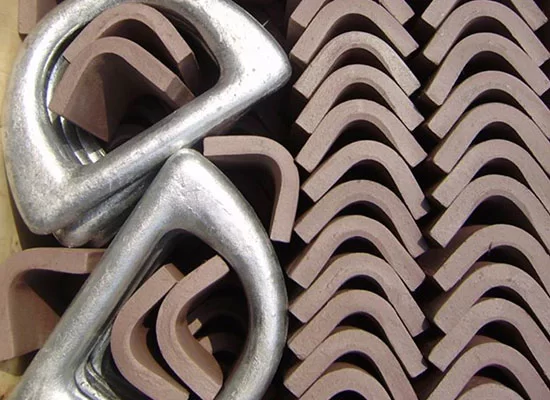 Exporting Country: Singapore
Order Products: Container Fittings and Lashing Equipment
Contract Date: 2021.9.8
Ship type: bulk carrier
Gross tonnage / TEU: 50733
Ship profile: total length: 235.00 m, profile width: 43.00 m, profile depth: 18.55 M.
Major Project
Disassembly and inspection of main engine bearing;
Replacement of container fittings and lashing equipment;
Main engine air cooler; Main engine supercharger;
Main engine piston;
Seawater pipe of the engine room; Boiler door switch cleaning valve maintenance;
lifeboat; Load test of each crane; Steel wire replacement and weight test of gangway and diversion ladder; Bottom plug switch;
Replace the zinc block of valve box; Blade polishing flaw detection;
Renew the rear seal of tail shaft; Disassembly and inspection of the submarine valve and sea valve.
Cooperation Process
The customer is an international transportation and travel service company with a modern fleet of 38 ships, including traditional ferries, bulk ships and passenger ferries. This cooperation is mainly because one of the customer's ships needs routine maintenance, such as bearing disassembly, propeller maintenance, etc. In this project, the accessories supplied by Gosea Marine are container fasteners. Although this is the first cooperation, after learning that our company has been operating for many years, with stable supply and partners all over the world, the customer has great trust in our company. Finally, as expected by the customer, although the purchase volume is not much, our team is serious and responsible in the whole process of fulfilling the order, strictly control the quality, and make the customer very satisfied.